French luxury giants have joined other firms in announcing they will suspend sales in Russia amid the ongoing war in Ukraine.
LVMH, Hermes, Kering and Chanel have decided to temporarily shut their shops in Russia, the firms said on Friday.
It follows calls from Ukrainian high-end stores to "stand up" following the invasion of the country.
Luxury retailers have so far largely been left out of sanctions introduced by Western governments.
But many have found doing business and fulfilling orders in the region more difficult, after measures introduced by the UK, European Union and US.
The maker of pricey Birkin bags Hermes and the Swiss Cartier owner Richemont were among the first firms to announce that they would pause business in Russia.
LVMH, which owns such brands as Christian Dior, Givenchy and Bulgari among others, will close its 124 boutiques in the country from Sunday.
Chanel, famous for its boucle jackets, said in a LinkedIn post: "Given our increasing concerns about the current situation, the growing uncertainty and the complexity to operate, Chanel decided to temporarily pause its business in Russia."
Kering, which is home to Gucci and Saint Laurent, has two shops in Russia, along with 180 employees in the country.
The French firm said its decision was due to "growing concerns regarding the current situation in Europe".
An executive at a luxury Ukrainian department store told the BBC that high-end firms must "choose humanity over monetary gain".
Marusya Koval, marketing director at Tsum Kyiv, pointed out that some firms have pledged aid, but have not commented on whether they will stop selling their products in Russia.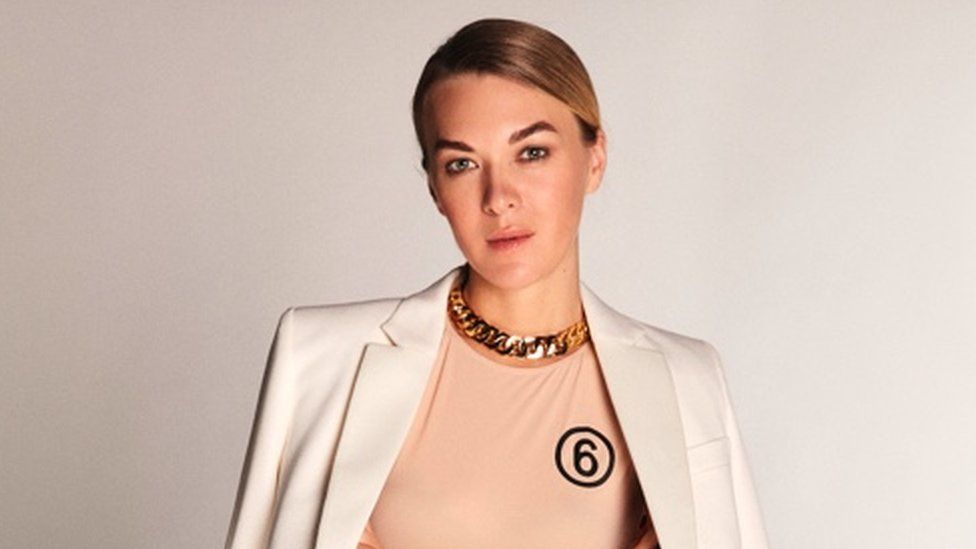 She said brands publishing social media posts in support of Ukraine "won't help us to stop the war".
Countless other firms have already announced plans to withdraw from Russia following its invasion of Ukraine.
Giorgio Armani has not said if it plans to stop sales in Russia, but Mr Armani said he told his team to not play any music at its recent Paris fashion show to "communicate that we are not celebrating here".
The Tsum Kyiv department store, as with other retailers in the Ukrainian market, is shutting down as Russian troops advance on the capital.
Ms Koval said she wanted to see the fashion and luxury industry "react immediately by imposing sanctions on Russian brands, stores and retailers".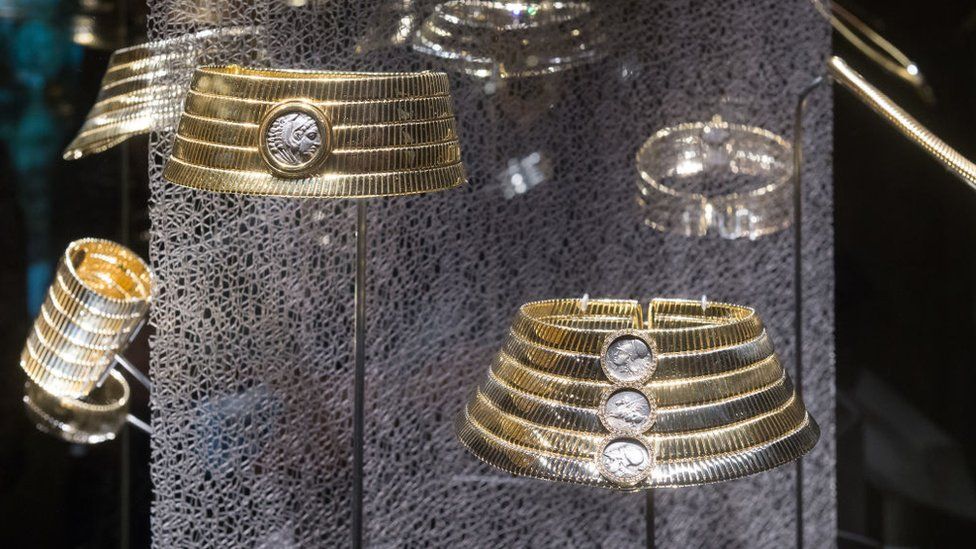 While affluent Russians are keen consumers of luxury goods, analysts say the proportion of luxury sales generated in Russia is small compared to the industry's key markets – China and the United States.
Analyst Luca Solca, of Bernstein Research, said luxury fashion in Russia makes up about 2% of global revenues for most companies.
He said firms "must be considering their options" but said it could be "possible" brands were trying to make the most of Russian spending before sanctions affect the sector.
"There's a huge devaluation of the rouble so one of the ways they try to cushion it would be to buy expensive jewellery products.
"It's not a bad overall assumption, it could be happening," he said.
Prof. Etel Solingen from the University of California's School of Social Sciences told BBC News that targeted sanctions on luxury goods might target those closely linked to the upper levels of power in Russia.
"Who can afford to buy luxury items in Russia?… It may be a small fraction of Russia's growing penalties for what it has unleashed on the Ukraine, but they target a constituency that is better positioned to express discontent," she said.
She described brands making supportive comments on social media while supplying luxury goods as "hypocritical".
Prof. Thomai Serdari from the Stern School of Business at NYU said that luxury brands were mainly "in the business of selling their creations", goods that many people "covet".
"In tense moments like the one we are living now, it is a very good idea to not aggravate the situation with an explicit statement that would offend anyone and that could perhaps provoke a worse reaction," she suggested.
She added that there was "no question", however, that Russia's isolation would hurt high-end brands who have a presence in the country or continue to sell their goods online there.